Custom Design Meets Economical Manufacturing
Hisonic is proud to say that since 1959 we have spent countless hours developing a manufacturing strategy that allows us to be one of the most reliable magnetic component manufacturers in the industry. Today we are proud to call Olathe, KS the home of our 20,000 square foot manufacturing facility. This location has allowed us to win numerous awards with major aerospace and defense companies for our exceptional quality and on-time delivery.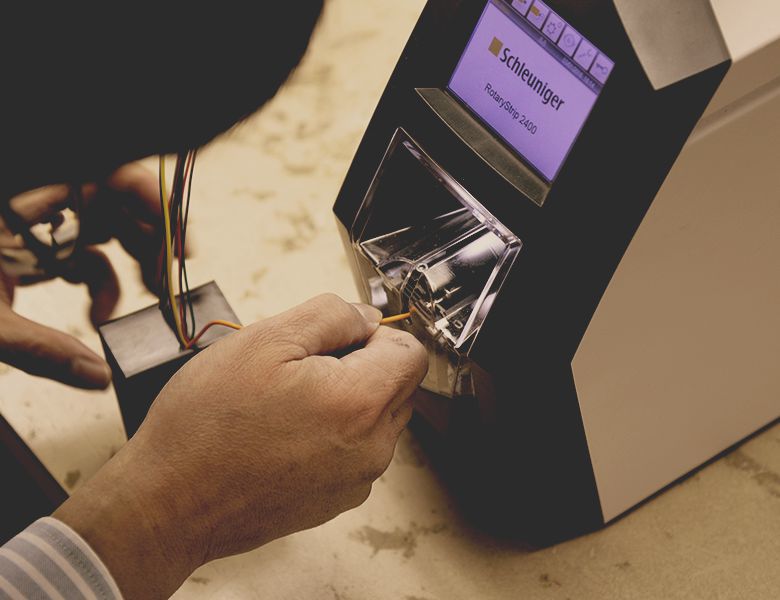 Manufacturing Capabilities
Our manufacturing facility is designed to meet and exceed AS9100, Rev D:ISO9001:2008 and other guidelines. Our build team is made up of highly trained and knowledgeable personnel certified under J-STD-0001 for soldering. We have also developed stringent protocols for Foreign Object Detection and quality control. We are a registered ITAR restricted parts manufacturer with the Department of Defense Trade Controls. All of these industry and professional certifications have culminated in our ability to engineer and build components with up to 2KW of power, 200A of current, or up to 20KV of voltage. Our communications components are designed for up to 200 MHz of frequency range, and all of our parts are designed to function in a wide range of environments ranging from -55 degrees C to 130 degrees C.
We are experienced in the field of transformers and inductors, capable of building with toroid cores, tape wound cores, laminations, pots, composites and others. We are able to build cases that utilize MIL-PRF-27 grade 4, 5 and 6 materials to any size or shape configuration necessary. We also offer a wide range of terminal styles include PCP, surface mount, insulated, or even completely custom terminals for your application.
We also have a variety of filter options available for EMI and RFI control such as: low pass, high pass, band pass, band reject, phase and attenuation equalization and more.
No matter what you need built, we are happy to help you create a component from the ground up to meet your specifications.
We test 100% of our products for functionality and quality before they ship from our warehouse. We have designed a complete suite of QC tests that include not just inspection of the finished goods, but also power and function. We also offer DFARS certification upon request.