All Custom Magnetics For Any Application
In 1959 Hisonic set out to meet the demand for the growing number of magnetic and electrical components in the industrial world. We built a team of skilled and knowledgeable engineers who were willing to take on any challenge and come back with an innovative and functional solution. At times this has meant adapting our design work to fit within extremely close tolerances, meet difficult specifications, and overcome the unique characteristics of a variety of environments.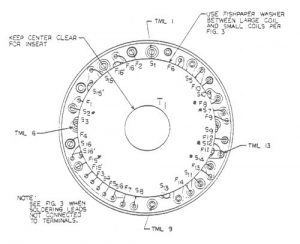 Today, our design team is still working full time to create and build completely custom magnetic components for our customers. We have expanded our engineering services to include not just design and development, but also build-to-print and troubleshooting. We know that many of our customers face difficulties when it comes to getting their ideas on paper clearly, or executing them within the bounds of good science and engineering practices. That's why we are happy to pick up any concept at any stage of the design process and help you finish it out. We can make recommendations for improvements based on your application and our experience, and help determine the correct specifications for safe and reliable usage.
Our product line has extended to include high voltage display driver components, multi-phase power converters, audio/broadband signal transformers and so much more. We take each project seriously, and have grown confident in our ability to meet extremely strict military and avionics standards for good manufacturing practices and performance. In fact, even after we have completed the engineering of your new components, we will also help you devise a strategy for maintenance, testing and inspection to ensure the lifespan of your products is optimized.
Visit our product page to see a full listing of our 400Hz power converters, transformers, inductors and other technologies.